Welcome
Sacred Heart Girls' College is a State Integrated Catholic college for students from Year 7 to Year 13 and offers a values based education. At Sacred Heart Girls' College we care for our students personally. Staff are highly qualified and our Vertical Form and House system ensure that all students have the opportunity to relate to all age groups. Their academic, physical and spiritual growth are developed and nurtured.
Sacred Heart Girls' College welcomes International students. They enrich the school community and we value this cultural diversity. We want our students to be the best that they can academically, culturally and spiritually. We have a strong academic focus and a wide range of extra-curricular activities that students can be involved in.
All International Student enquiries to: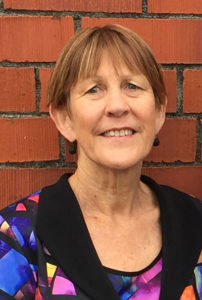 Margie Smith, International Student Co-ordinator
Phone: +64 21 828 683
Email: international@shgcnp.school.nz
New Plymouth
New Plymouth has a population of over 75,000. It is a small, safe city beside the sea on the west coast of the North Island of New Zealand and we have a beautiful mountain behind us. New Plymouth is a 45minute flight from Auckland International Airport.
High Expectations & Small Class Sizes
We look forward to helping you strive towards creating a strong academic purpose and will do everything to ensure that the academic, co-curricular and social aspects of school and homestay are as rewarding as possible. We have very high expectations for all of our students and with small class sizes, we monitor progress very closely.
Sport
Students are encouraged to become involved in sport while at school to gain fitness, enjoyment and learn a range of skills, whatever her ability. Many sporting opportunities are offered here at the College such as tennis, netball. Ruby, touch Rugby, Indoor rowing and Cross country running. The Events Centre provides indoor netball, basketball, volleyball and badminton courts to provide winter and summer activities. Surfing and swimming are also popular options.
Our motto 'Age Quod Agis' (whatever you do, do to the best of your ability) is one that we are proud to live by.
Safe and international –student friendly environment and excellent pastoral care
ESOL support
Excellent academic results
Documents
2023 SHGC International Student Information Booklet
SHGC International Student Application Form and Contract of Enrolment